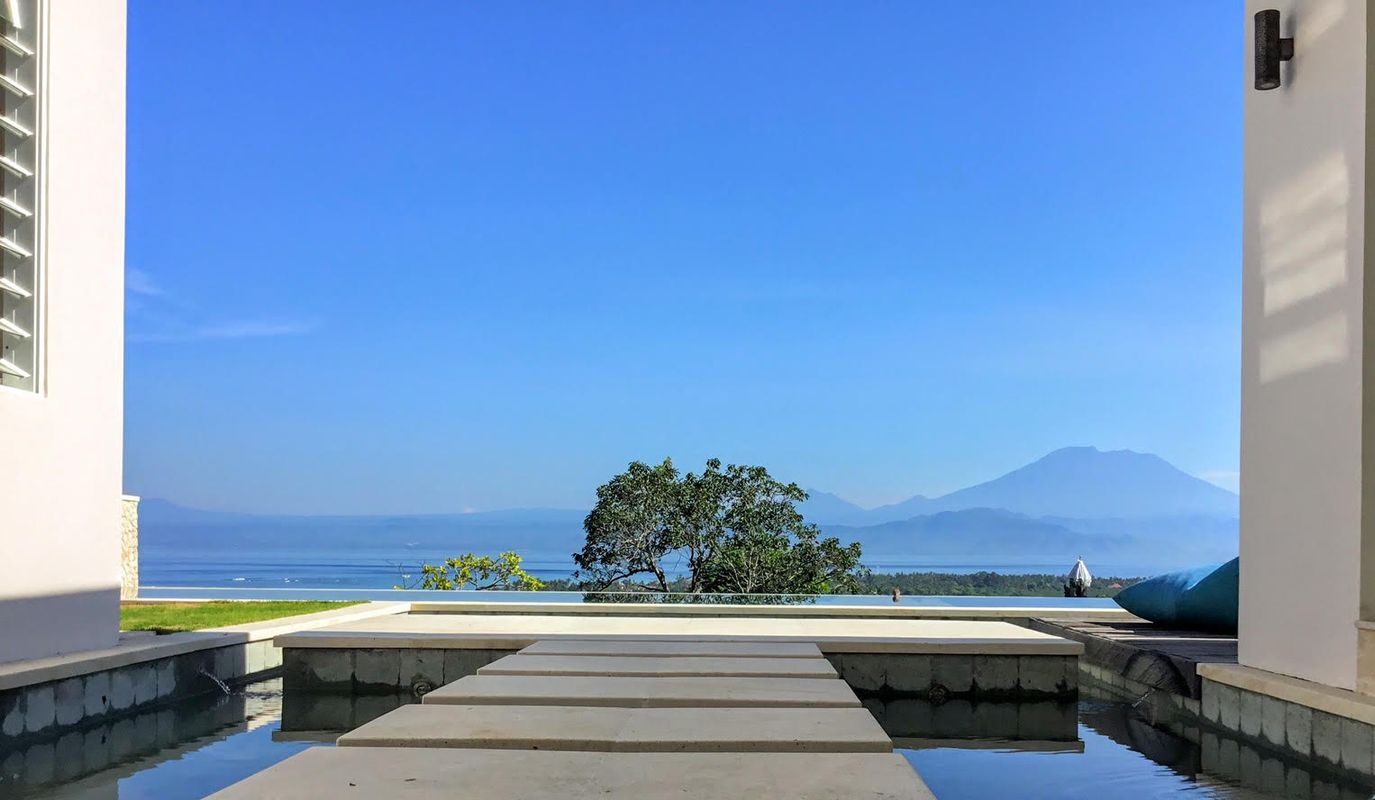 I love white; I love it in clothes, flowers, paintings, cars, jewellery, homewares, interior fitouts and so the list goes on and on...and don't shoot me down but I have always loved white shoes!
I don't know if it's the pearly softness or the crisp freshness or perhaps it's the light it creates in a room, imposing itself like water into every little crevice, every corner and bouncing off horizontal surfaces, winking at the ceiling inviting it to glow with life. Perhaps it's all of those things that for me make white such a perfect back drop for an interior.
White is the perfect colour, for it is all colour, in perfect balance and harmony. It is a combination of all the colours in the spectrum which is why it probably feels so right. To see all these colours in separation in one interior space would be jarring to the eye and therefore the emotions and it's our emotional response to a space that is so important, not only for our wellbeing but the ability to live day by day and feel right.
You can see that from a marketing perspective when selling, this is so important because the purchase of a property is an emotional response not the logical cut and dried process that we are led to believe.
To take this to another level, white is the colour of the awakened Spirit; the light of perfection; the light of the Christ and Buddhic consciousness. It is also the Divine Light. Just about everyone has heard of surrounding oneself with the "White Light of Healing and Protection". Directing white into the aura helps stimulate a person's own divine nature into healing the self, thus creating well-being. I'm sure this is a big part of why an interior with white walls is so uplifting. We mustn't confuse uplifting white interiors with bland bleak depressing interiors. Avoiding the latter is all about the particular white that is used and introducing texture as the balance.
Showing my age but do you remember the television advertisement with the catch phrase "oils ain't oils Sol", well the same applies to white! Sorry gentlemen but over time I have heard many say "it's just white" and women recoil knowing from hours of shopping and trying to match jackets, tops and pants it is just not so!
It is the same with paint.
White is not limited to new modern or minimalist interiors. It can be used extensively to add light to any style of architecture from white washed Mediterranean, old French Chateaux, Australian Federation, stark modern and any non style you can mention including the McMansions that shadow the east coast NSW landscape of the western suburbs.
On the Market
A home with different wall colours throughout can be quite disconcerting even for those who love to be surrounded by colour.
From a sales perspective, as agents, when we view a property for the first time, we take in so much at the first point of contact. We are there to communicate with the home owner and talk about the worth of their home. It is our job to advise the best way in which to present their home to attract the best price.
In the first viewing so much is taken in at many levels, subtle feelings of the general vibe of a home, colour, texture, room size, ceiling height, smells, light, furniture placement and all the nuances in the periphery that shape our experience when we first walk through the door.
A home can be transformed without too much outlaying of funds. If you don't want to go to the expense of paying someone to paint, all that is required is focus, organisation, muscle power, good wine and coffee (you need something to look forward to)!
Speaking of coffee, I am sitting in The Little Pantry in Subiaco enjoying as always a great coffee and a space to escape to that allows for creative thought and expression as that's the vibe it holds, a vibe that is not just about the wall colour but the warmth and energy of the engaging people who work here; a few ciaos, bellas and Italian accents and my day is complete and set up with a contented sigh.
Applications in design are different from residential to commercial. To paint this cafe white would strip it of what makes it special. When The Little Pantry was in the design stages the search was on for the right colour to induce the mood for conversation and happy coffee drinkers and the deep ocean blue certainly delivers this. It is perfect as it is a warm dark blue; and by cleverly painting the ceiling the same colour there is more light absorption, less glare and a sense of really being wrapped up in the cafe. This colour is also perfect for the people working there as it is a colour that is soft and relaxing on the eyes and in their fast paced environment this is essential. If the walls for example were a deep red the impact on the staff would be negative and quite irritating as their eyes wouldn't find a point of rest and the customers would just feel the cafe was overpowering and restless, not the comforting place that it is.
There is never a "one size fits all in design", it is so very personal and the applications from residential, commercial, hospitality, office, whatever it might be are different. This is why I love design so much, like each of us is different, so must be the spaces we create for ourselves and others we invite in.
My favourite white go-to colours for internal walls are Dulux Whisper White, Dulux Grand Piano Quarter Strength and Dulux Natural White! Love them...
Written by Annie McCarthy, Realmark Western Suburbs
All photos courtesy of Jodie Cooper Design.
Jodie's exquisite villa "353 Degrees North" that she designed and built on Nusa Lembongan. Book it for your Perfect Holiday!
www.353degreesnorth.com.au